Our Story
TOMMS SYSTEMS SDN BHD (TOMMS) was incorporated by a group of IT professionals and technopreneurs with a business plan to undertake the research, design, development and commercialization of a comprehensive suite of solutions for the enterprise asset management (EAM) and computerized maintenance management (CMMS) industry. TOMMS was conferred with the MSC Status and it is a recognition awarded by the Government of Malaysia through the Multimedia Development Corporation for companies that invest and operate their ICT activities towards promoting innovation, assisting companies to reach new technology frontiers, partnering global IT players and providing opportunities for mutual enrichment and success. TOMMS have a combined domain experience in maintenance industry and IT project development of over 20 years. With these vast knowledge based, TOMMS has developed a product named TOTAL MAINTENANCE MANAGEMENT ENTERPRISE SOLUTION SUITE or just TOMMS. After extensive research and discussions with various potential user-groups and industry experts on the requirements, TOMMS envisaged that the TOMMS solutions and technology used will provide integral features and built in best practices that will benefit the intended users by :
Develop a standard and end-to-end business proposition to facilitate the management of business assets.
Harness the power of technology to enable the delivery of total integrated, accessible, predictive and preventive services to ensure sufficient and cost effective resources to maintain continuity and uptime of business assets.
Aggregate fragmented company records and critical performance parameters into useful electronic information for a unified cost effective service delivery and technology-convergence platform.
Integrate and facilitate critical functions which are segregated to optimize operations, accelerate internal service quality, preserve business going concern and improve customer satisfaction
Our Innovative Technology
TOMMS is a comprehensive (EAM) Enterprise Asset Management or (CMMS) Computerized Maintenance Management System which is specially designed to reduce cost and improve organization bottom line. TOMMS is widely being adopted to manage and control asset maintenance in three main focus industries. These industries are facility maintenance, plant maintenance and lastly fleet maintenance. These 3 main industries focus on TOMMS extensively to reduce emergency breakdowns, improve their asset uptime and reduce unnecessary wastage of inventory. Thus, with the improve asset productivity to a higher state of efficiency and throughput ultimately improve their company's profitability.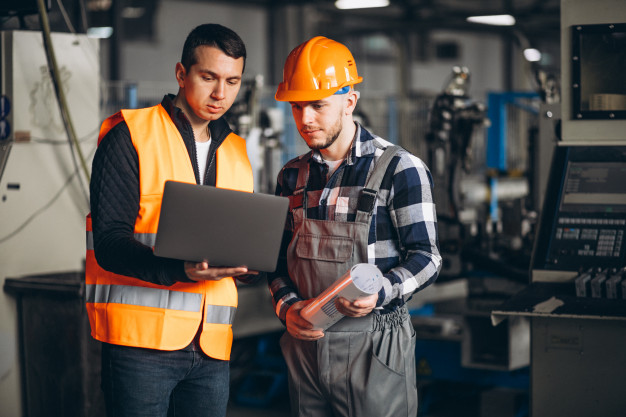 Two decades of experience, knowledge and principles in maintenance management industry have been incorporated into the development of TOMMS. TOMMS design and development structure strongly stressed on the following fundamentals: - easy of use, simplicity, flexibility, mobility and reusability. With these fundamentals, TOMMS has been tested and applied successfully in multiple industries like hospital equipment maintenance, where critical breakdowns could lead to the development of life threatening situations. As in the fleet industry like seaports, accidents are mainly caused by poor preventive measures which consequently incur unnecessarily delays in shipments and opportunity cost.

In recent years, private companies and government sectors have come to recognize the value of TOMMS as a maintenance performance and improvement tool. With the advent of the Internet, it has further boosted TOMMS popularity as cost of purchasing it is affordable and the return of investment is enormous. Companies are also investing in TOMMS because they are generally designed to support the document control requirements of ISO 9002 and play an integral part in the Total Productive Maintenance philosophy.
Vision, Mision and Philosophy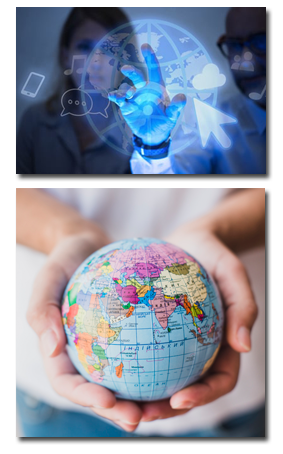 "We aspire to be a global leader in the Information Technology Industry by developing and delivering cutting edge technology solution to our clients without compromising on quality and value"
"To instill, inculcate and cultivate the 3D's philosophy which are determination, dedication and discipline in TOMMS employees.To develop a long-term smart partnership with our customers and vendors. To develop and deploy the latest cutting edge technology solution to our customers and vendors"
"We adopt a one heart business philosophy which means every client or supplier is as important as our people and we take pride in complementing them with proactive, creative and caring attitude"

The Asset Management module identifies, tracks, locates, and analysis the performance of physical assets throughout its entire asset life cycle in a company or multi-companies.

The Maintenance Management module manages Schedule and Non-Schedule Work Order like Preventive Maintenance and Corrective Work Order.

The Material Management module records all the materials transaction or movement and thus, allow for real-time data for material forecasting and analysis.

The Purchasing Management module allows user to manage Vendor Performance via the Purchase request and Purchase order.

The KPI Module provides standard and drill down reports for executives and top management for data analysis and decision making

The QR Code/Barcode Module allow printing of QR Code of Barcode for Asset, Spare Parts, Work Order and etc to ease data retrieval and reduce data error.

TOMMS Connector provide a seamless integration with numerous Financial System, E-Procurement, SCADA, BIMS and etc application.

TOMMS Mobile module allows field service personnel to retrieve and update real time data into Asset Tagging, Work Order and PM Checklist.
TOMMS Award 2023
"No. 1 ASEAN The Winner Awards"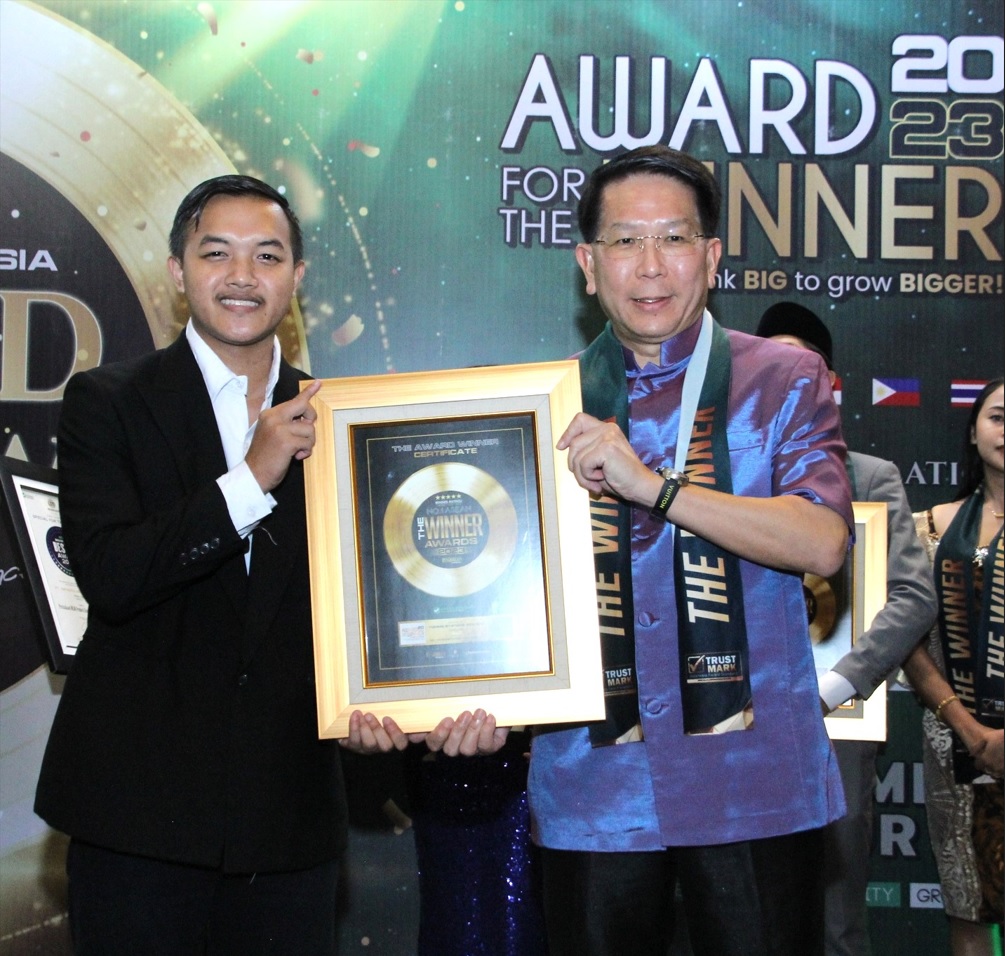 TOMMS Award 2022
"Most Innovative Enterprise Asset Management Solutions - Malaysia"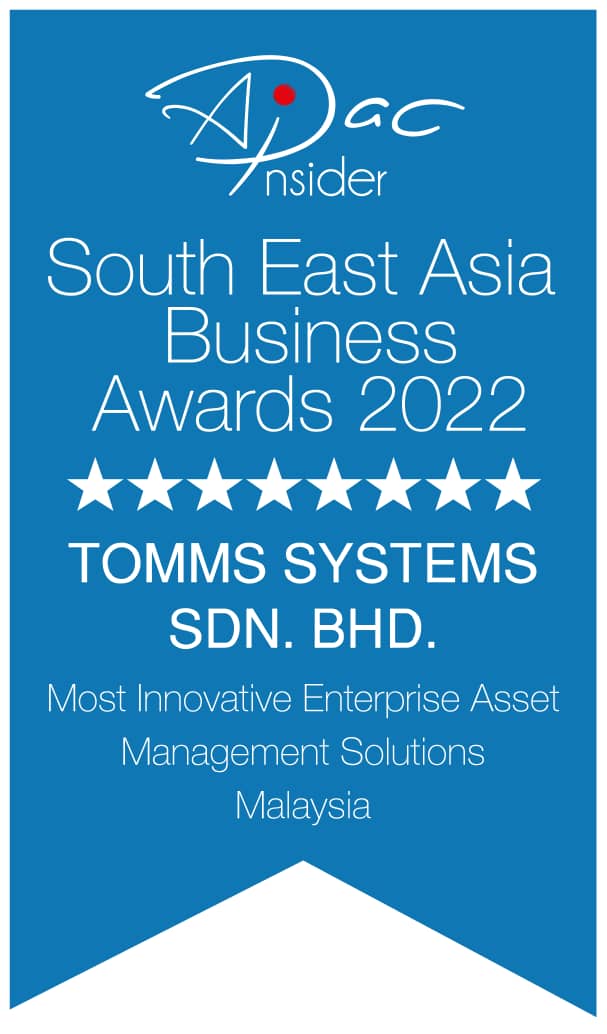 News Source url : https://www.apac-insider.com/issues/q3-2022/30/
TOMMS SYSTEMS SDN BHD, a technologically enabled and singularly innovative Enterprise Asset management platform, has made a name for itself over the years with high-impact, high-reliability asset management. Having developed an innovative and trustworthy management platform that enables the thorough status maintenance of fleets, facilities, and plants, it develops and deploys only the smartest and most reliable cutting edge technologies to its customers and vendors. Read more
"The most important reason is to improve the productivity of the asset"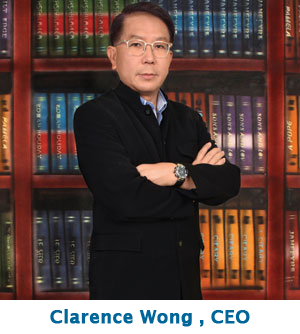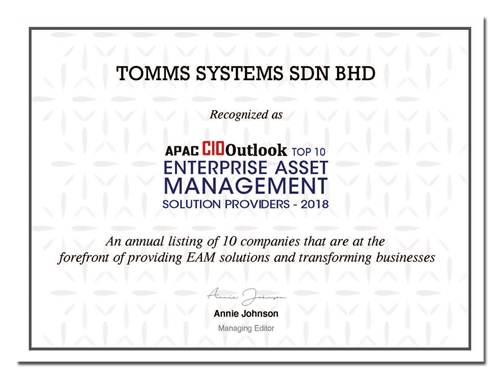 News Source url : https://enterprise-asset-management.apacciooutlook.com/vendor/tomms-systems-sdn-bhd-maximizing-asset-uptime-cid-4776-mid-301.htmlMost people that are new to the asset management scene want to know the difference between enterprise asset management (EAM) and computerized maintenance management systems (CMMS). As they realize that the two are very much alike but that EAM has a broader, more comprehensive scope than CMMS, buyers then become curious of how effective EAM is as a solution and the reasons for buying it. begins Clarence Wong, CEO of TOMMS SYSTEMS SDN BHD (TOMMS).

Wong exemplifies on the asset management aspect with companies that have multiple facilities across one region, or state, where they either subcontract their maintenance services out to other contractors or run with decentralized resources. To enhance efficiency and get the most productivity out of employees and assets, Malaysia-based TOMMS unifies all services in one single EAM platform called the Total Maintenance Management Enterprise Solution Suite (TOMMS) that allows their clients to share resources across multiple facilities, also allowing further mobility.

The second benefit that TOMMS' EAM solution delivers is reliability. In any facility or plant, there are a great number of assets that are very expensive, such as the gantry crane which has to have an incredibly high uptime because it directly affects productivity. To avoid equipment failures and boost their utilization rate, TOMMS does failure predictions ahead of time to ascertain where and when maintenance can be done to reduce emergency breakdowns and allay any reliability concerns.
Safety is another key area where TOMMS ensures all safety procedures are in place for equipment or locations, especially in skyscrapers. High rise buildings have fire drills every month, the data regarding which will be captured in the EAM system for any audits and compliance.

TOMMS' specific focus is on improving uptime and maintenance of facility, plant, and fleet assets. TOMMS does facility maintenance for most high-rise buildings, and their esteemed clientele include the Petronas Twin Towers, KLCC Convention Centre, Sunway PFM, Taylor Universities in Malaysia, a multiple number of universities, hospitals, and more. TOMMS EAM ensures that the clients are proactively informed about any ongoing facility maintenance. Their plant maintenance assists plants in manufacturing, power, water treatment, and oil and gas.

In the seaport industry, gantry crane operators need to be very careful when handling the machinery because the crane straddles objects at steep heights. The risk associated with this job requires an operator to be fully alert while doing their work, for which they also need to be sufficiently rested. TOMMS observes the employee work hours and checks with the company's guidelines in order to ensure that work fatigue does not give way to serious issues.

In case of any accidents such as short circuits in a power plant industry like AES Sojitz, sending a normal electrician to service a vacuum circuit breaker (VCB) that has short-circuited is very dangerous. Someone with qualification or certification, such as a chargeman can only service a VCB. TOMMS ensures that safety compliance and quality assurance are adhered to before deploying a chargemen.

With a five years roadmap in mind, TOMMS has been continuously improving its product by integrating with ERP, SCADA, BIMS, IIoT and blockchain technology. With 20 years of hands-on experience, TOMMS has helped organization-wide process to build a comprehensive asset management program by customizing to each organization's specific needs and deliver the entire program or target certain steps for the clients by tailoring to their specific needs.
Transportation / Fleet
In today's business market, the responsibilities for maximizing the availability and performance of fleet assets have never been more critical to the success of both private and public sector organizations. As companies look to transform themselves into a service-oriented operation, they see their transportation assets as central to achieving enterprise value. TOMMS(EAM/CMMS) a service oriented architecture for managing all of the assets and service providers of a transportation organization, including fleet maintenance of cars, trucks, bus and, facilities maintenance of buildings.

JOHORPORT (MALAYSIA) BHD
After an exhaustive selection process involving a comprehensive selection of vendors of Computerised Maintenance Management Systems (CMMS),"JOHORPORT bought TOMMS (EAM/CMMS). Johorport handles around one third of the Malaysia's seaborne trade and is one of the market largest port operator in the Malaysia. The Company is looking to improve maintenance efficiency and cost control and anticipates that the TOMMS (EAM/CMMS)system will help achieve this in relation to port machinery, plant , facility and mobile equipment maintenance. Meantime Between Failures and Repairs figures can now be ascertain from TOMMS (EAM/CMMS) which helps the management to decide to replace or repair the seaport equipments.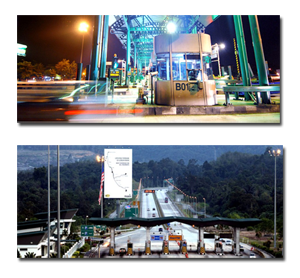 ALLOY MTD
We identified TOMMS (EAM/CMMS) as the solution that could help us to ascertain our cost in maintaining the the highway assets and also provide transparency to senior executives on maintenance cost for the highway. In addition, it simplicity allow the technician to comprehend the system and report back in a quick fashion. Effective maintenance management should help us to reduce our cost with the confidence that we can still provide a full and safe service, and improving our competitive position.
Manufacturing
The Manufacturing industry has evolved from a mass production to custom production for finished goods. The challenge of meeting the customer's individual needs makes for an extremely competitive marketplace for manufacturers and dealers. Hence, production uptime is an essence to remain competitive in the global market which evidently means manufacturing asset must be well maintain and trouble free.
ETIKA HOLDINGS

ETIKA selected TOMMS (CMMS/EAM) as preferred Maintenance Management System due to its ease of use and ease of implementation. ETIKA was able have a quick and easy access to equipment history and details on critical information from TOMMS (CMMS/EAM) . ETIKA wanted transparency for all their plant maintenance assets and has to be centrally controlled in Malaysia. TOMMS (EAM/CMMS) provide information on fault finding charts, diagnostic aids and spare parts details and many more to allow their plant managers to make decisions. ETIKA has benefited from TOMMS (EAM/CMMS) throughout their plants via standardization and conformance to their quality improvement process.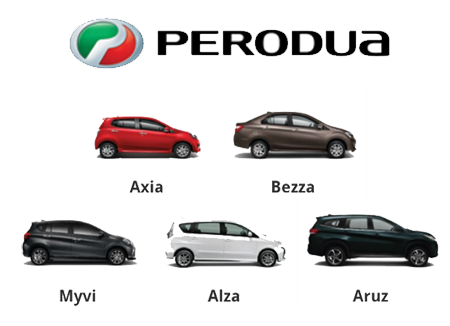 PERODUA
PERODUA, established by the Prime Minster of Malaysia, is Malaysian second national car development and manufacturing project targeted to make the Malaysia country a major automobile manufacturer, capable of competing in the global market. The project is currently in its initial stage providing the Malaysian population with the opportunity of owning compact, high quality, affordable and reliable vehicles. TOMMS (EAM/CMMS) is being used at the site to manage MRO for the manufacturing processes. The TOMMS (EAM/CMMS) application has been integrated to Oracle Financials Version 9. The integration is seamless to Oracle whereby the user can view reports from both system and reconciliation is done easily. The integration was a joint development effort between Perodua IT and TOMMS.
Facility
Today business, FACILITY owners are moving towards consolidation of all their facility maintenance in order to better managed their facility via shared services and outsource non-core business. They used TOMMS (EAM/MMS) to do so whereby they can better serve their tenants via responsive action and proactive maintenance. TOMMS (EAM/CMMS) allows the facility owners to track all their asset in all facilities and see the wear and tear of each assets. It enables the facility owner to observe where the major cost culprits are and manage it accordingly.
Tanjung City Center (TCCPM)

Tanjung City Center (TCCPM) had adopted TOMMS into their MAXIS building for asset tagging and maintenance management system. TCCPM have thousand of assets and there is an impressive array of transactions recorded in TOMMS for management purview and decision making. It is now possible to analyze the cost of material booked out to assets, cost of labor on assets, total cost of assets and asset downtime. From management perspective, the benefits of TOMMS have included: Unlimited way information can be recorded in almost any format with a range of detailed cost analysis available. Ability to see where money is being wasted by reduced spares inventory –recognizing obsolete, slow and long moving stock. Reduced time needed for annual stock-take from one month to three days and improved accuracy of items held in stock. Ability to dispatch the associated spares with a machine when equipment is replaced with a clear view of jobs outstanding. Ability to see exactly what happened during the previous shift cuts down overtime and substantially reduced paperwork. Improved machine reliability arising from more efficient operation. Ability to demonstrate that Health and Safety regulations are being complied and environmental targets.
SUNWAY MEDICAL CENTRE (SMC)

SUNWAY MEDICAL CENTRE (SMC) has been eyeing in the market for an EAM and they found TOMMS (EAM/CMMS) to be a most receptive and cost effective solution to manage all their facilities services for their buldings. They wanted a central system to manage all the facilities request and reduce redundancy. SMC achieve their goal on SHARED SERVICES via TOMMS (EAM/CMMS)for all their facility which enable them to have a significant reduction in cost.
Education
When it comes to safety and reliability, it is a requirement for any educational or healthcare facility. TOMMS (EAM/CMMS) solutions can help education, healthcare companies and institutions ensure that their critical assets comply with the standards. This includes buildings such as universities, hospitals, dormitories, offices and laboratories. It also encompasses the surrounding like landscape, electric poles, pavement and etc which are deem critical to safety standards.
SIME DARBY PROPERTY SELATAN SDN BHD (SDPS)
Johor implemented PFI (Private Fund Initiative) where as Sime Darby Property Selatan Sdn. Bhd. (SDPS) as a Special Purpose Vehicle (SPV) has been given the right to design a HPTP according to the specifications defined by the Government, to build and set up facilities and maintenance of the building with financing borne by the concessionaire. The concession agreement for the four components of the project, namely the Polytechnic and Shared Facilities (KPM), UTHM, IIUM and UTM was signed on 7 November 2012.SDPS has adopted TOMMS (EAM/CMMS) for their campus maintenance in E-PAGOR HUB in PAGOR, JOHOR. SDPS are committed to continuous improvement. They expect that TOMMS (EAM/CMMS)to enable them to streamline their work processes, improve asset tracking and enhance budget accountability, improve material processes, and reduce costs through standardization on one software platform. SDPS expect the service request to increase when the student population increases as dormitories are filled and assets are taken up by students. With TOMMS (EAM/CMMS), the maintenance crew transferred accountability of asset to students whereby the students are liable for the damages of the assets. This acts as a deterrent to bad practices of students mismanaging the asset.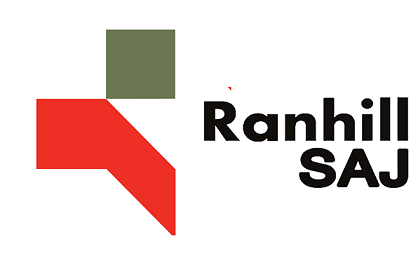 Ranhill SAJ
Syarikat Air Johor Holdings Sdn Bhd (SAJH) evaluated numerous CMMS product in the Malaysian market and finally selected TOMMS due to their proven track of records of implementing successful CMMS in Malaysia. SAJH visited TOMMS reference and witness the successful implementation of TOMMS. SAJH envisage that their water treatment plant requires more proactive Maintenance due to the overwhelming response from the Johorian needs of cleaner water. SAJH implements TOMMS in one of their water treatment site in Sri Gading with a leased line connection to Sri Larkin HQ running on Oracle Database with Web browsing capability. SAJH expects to roll out TOMMS in few water treatment plants in 2005 to equip themselves with proper knowledge and information on global competitiveness and with higher productivity in water treatment. SAJH expects to produce better and cleaner water quality to increase customer services effectiveness.
Utility
Present and future business environment expects a new breed of application that will leap frog into the into new markets, help reach and retain customers, adapt to internal changes, and streamline operating efficiency. At TOMMS, the changes are seen across the broad spectrum of TOMMS (EAM/CMMS) base in all industries. This is especially true with our clients in asset intensive industries where worker safety, knowledge capture and resource utilization are an essence. TOMMS (EAM/CMMS)has proven time after time to be an essential part for power plants and utility company due to regulatory compliance, highly competitive markets, public visibility, as well as, being mission critical and cost conscious. Many companies has adopted TOMMS (EAM/CMMS) to meet their work and asset management needs in the Energy & Utilities sector.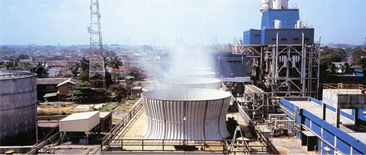 AES KELANTISSA
AES built, own and operates AES Kelantissa, a diesel fired 168MW power plant that satisfies 10% of Sri Lanka energy consumption. Located in the capital city of Colombo, the plant serves the area via the Ceylon Electricity Board the government of Sri Lanka. AES has selected TOMMS (EAM/CMMS) as a preferred choice for their Enterprise Asset Management and has implemented TOMMS (EAM/CMMS)in Sri Lanka. AES has standardized TOMMS (EAM/CMMS)in this plant and work code has been in built into TOMMS (EAM/CMMS)like asset groups, fault , causes and remedies. The best practices is also incorporated into TOMMS (EAM/CMMS)like Work Permits that allows Lock Out Tag Out facility.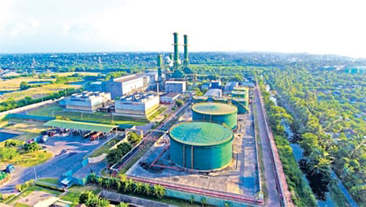 YUGADHANAVI POWER PLANT
YUGADHANAVI Combined Cycle Power Plant at Kerawalapitiya in Sri Lanka, they are currently generating about 300 MegaWatts of electricity. The plant is a combine cycle plant and it is running on heavy fuel. YUGADHANAVI has been using TOMMS (EAM/CMMS) and has benefited tremendously by exercising proper controls and measures in TOMMS (EAM/CMMS) to facilitate better plant performance and throughput. YUGADHANAVI has upgraded TOMMS (EAM/CMMS) to latest version and they are opting for TOMMS (EAM/CMMS) WEB WORK in the months to come which will allow their HQ to view the plant performance.
Government
Government agency has started adopting EAM as a compliance for their Maintenance Related Operation. They found TOMMS (EAM/CMMS) a solution to enhance their capability in their work operation and also uplift their service standards. In conjunction with this , they want to focus an TOMMS (EAM/CMMS) to ascertain the following:- Improve availability, reliability, and uptime of real and personal property assets Focus on Accountability and Governance Gain visibility and control of real and personal property assets via standardization Achieve single platform for asset management to incorporate System Consolidation Support compliance with government, environmental, and safety regulations Raise Performance Levels of Service Providers through Proactive Maintenance
FLEET KTMB

TOMMS (CMMS/EAM) was able demonstrate and meet KTMB's requirement by developing and customizing the program to meet KTMB's stringent reporting requirements. TOMMS (CMMS/EAM) was used by KTMB personnel to develop knowledge based maintenance activity like fault coding and defect capture activity. Data entry made easy with paper system integrated into paperless system. Seamless reporting like RCM reporting ,Material management and Warranty management was incorporated into TOMMS (CMMS/EAM)

Service Provider
SERVICE PROVIDERS presently face the new challenge of how to improve service levels and response time to their customers, while at the same time controlling costs. Many clients that utilize a service provider do so to mitigate their own risks-the service provider takes on the risks for the client. The "outsourced" environment is often multi-tiered, with sub-contractors or specialty providers providing some elements of service. The Facility providers are adopting TOMMS(EAM/CMMS) in their day to day maintenance routine operations which provides them visibility and also customer centric focus. TOMMS(EAM/CMMS) has matured into a compliance when come to OSHA/ISO certification \ for the facility providers.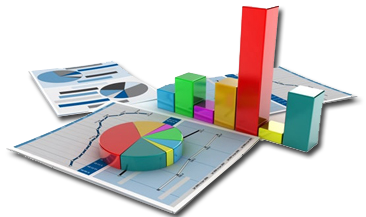 GLOBAL FACILITY MANAGEMENT (GFM)
GLOBAL FACILITY MANAGEMENT (GFM) chose TOMMS (EAM/CMMS) because they needed a comprehensive solution to effectively manage their customers assets and streamline their current work process. TOMMS (EAM/CMMS) provides the essential functionality they require in a core business system with its ability to manage complex contracts and facilitate the provision of services. It is imperative to manage our customers' facilities and business services with the high level of expertise that they expect.

RAFULIN FMS SDN BHD
RAFULIN FMS SDN BHD want to have visibility and gauge their employee response time to their clients and they found TOMMS (EAM/CMMS)to be a suitable and simple solution. They can view the time the employee actually spend working on a project, as opposed to waiting for a part or traveling from site to site, as 'unproductive time'. By using TOMMS (EAM/CMMS), they understand the amount of unproductive time and response They are then able to realistically set their customers' expectations, and bill them accordingly.
TOMMS SYSTEMS SDN BHD
If you want to contact us, please use the form below and we will get back to you
Suite 3A-09, Blk B3, Pusat Dagang Setia Jaya Petaling Jaya, Selangor 46150, Malaysia
Your message has been sent. Thank you!